Why

Us

We materialize client's dreams into reality. We gather clients' needs, budget targets & expectations. We analyze them & create working illustrations and specifications. We share the samples like Colour schemes, furniture, paint, wallpaper, window coverings, fabrics, flooring, carpeting, lighting-fittings, art, etc with the client, prior to the project start. We work closely with other licensed professionals such as mechanics, electricians, and load-bearing designers etc. We design your interiors in most successful, pleasing & cost effective way. We leave behind a legacy that reflects client's personality with our style. We have a team of experts who are highly skilled, professionally trained & certified interior designer who work in coordination with our customers to create state-of-art interior designs exceeding client expectations. Our prime goal is timeliness, quality and cost effective projects.

So, go ahead and contact us for the environment you have always dreamt, and at a price that will not pinch your wallet share.
Our

Vision

To enhance the function and quality of interior spaces with the purpose of improving the quality of life, increasing productivity, and protecting the health, safety, and welfare of our clients.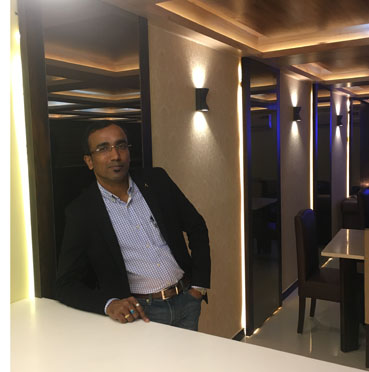 (Dulal Paul, Business Head)
Crafting the best in-class design, driving innovation, creativity and cost benefit interior solutions for our clients have been our goal. We consistently improve our design solutions and personalize customer's needs with the changing lifestyles, market trends and latest technology developments.